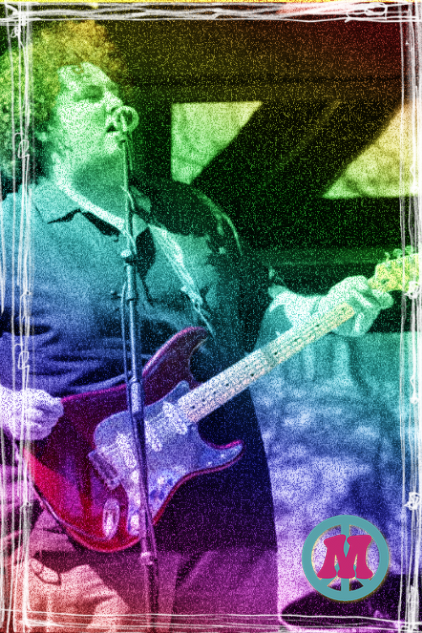 John E. Mendell
John E. Mendell – John E. Mendell is a singer, songwriter, arranger, producer, and music lover. John started singing at a very young age with his mom and dad, recording in his home. He later picked up guitar, bass, drums and other instruments. He began putting bands together at the age of thirteen years old and playing local bars. He has written music for local television commercials and films. John currently has almost two hundred songs registered as a BMI writer and numerous released albums and singles. John currently also runs and performs in a South Jersey band called JEM & The Vibe.

Rob Antes
Rob Antes – has been playing for twenty-five years in the Philadelphia area. He first learned guitar to be able to play Metallica songs with friends in high school, but his tastes quickly expanded to include all styles of music, especially guitarists like Frank Zappa and Trey Anastasio. He currently performs in the area with the cover band Big City Snipers and improv trio Black Light District.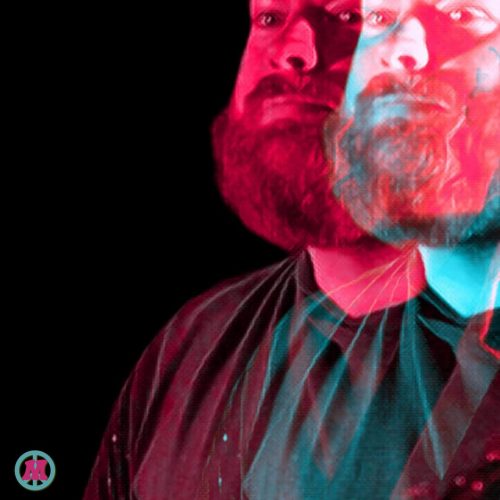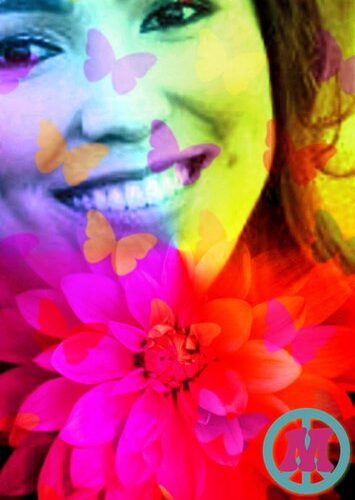 Malorie Ann Mella Betts
Malorie Ann Mella Betts – A graduate and former choir member of New York University, as well as holder of a Master's degree, and author of medical publications, at the Boston University School of Medicine, Malorie works in New York City as a Consultant at a major pharmaceutical Company. Malorie sang at the prestigious Tisch School of Arts in New York City. Her credits include the lead female vocal in "Rain in April," and vocal chorus arranger for various other songs in the Melladys albums.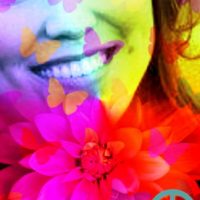 Shane Brown
Shane Brown – "I feel it's cliché to say that music has shaped who I am, but it's the truth. Music has allowed me to escape from my daily struggles to really be able to express myself through whatever sound I feel like expressing, and only those who've done the same can say it's a different feeling from anything else. Whether it's the comforting old-time tunes that I play with the string bands within the mummers parade, or the upbeat-party music that makes everybody want to get up and dance, it's all worthwhile. Seeing peoples' smiling faces when hearing songs that mean so much to them is what I play for. I play for the people that want to take a break from life and enjoy themselves through dancing and living through their favorite music. I don't exactly know how to describe the feeling, but it's my favorite feeling in the world."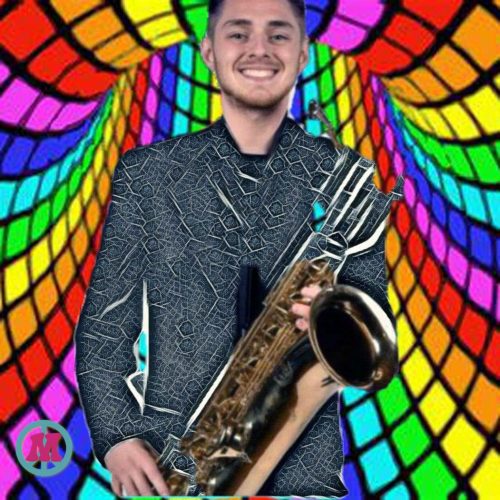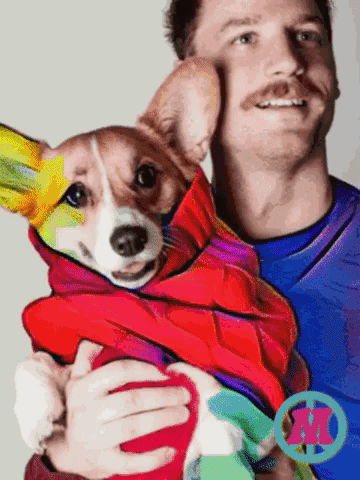 Rob Bulman
Rob Bulman – began drumming at an early age. Participated in the music program during middle school and high school and is now perusing a full time performing and recording career, after receiving a bachelor's degree from Rowan University. Stan enjoys long walks on the doggie beach, any table food that comes his way, and loves his mamma.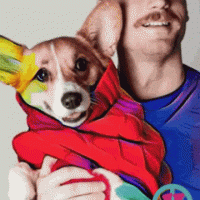 Jonah Christian
Jonah Christian – guitarist mainly focused in Contemporary Jazz and Classical music. Jonah graduated from the University of the Arts in 2018 and since then has been writing and teaching music, working as an audio engineer, and dabbling in audio-visual design, doing whatever needs to be done to stay creative!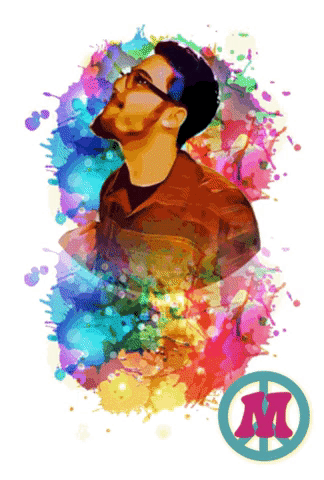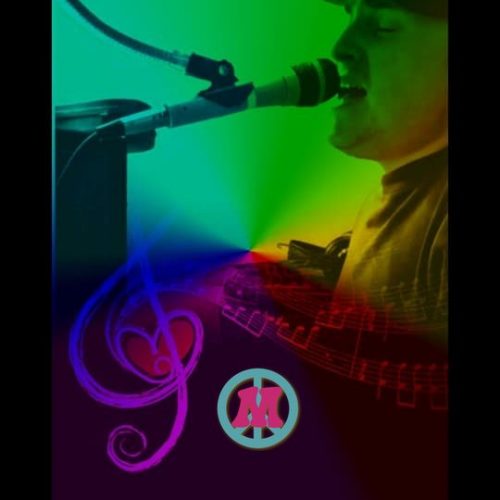 Matt DeAngelis
Matt DeAngelis – a twenty-one year-old singer-songwriter who plays multiple instruments and has been writing for over ten years now. Matt has been influenced by many great classic rock and progressive rock musicians and bands, including David Bowie, Billy Joel, Elton John, Yes, and Genesis. He is a classically trained pianist and self-taught singer working towards putting out his first album in two different studios. He has been working with several members of the orginal band that backed Billy Joel. Matt has been doing session work for a few years as well and has appeared locally at many local venues as a solo artist.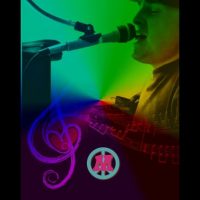 Carolina Diazgranados
Carolina Diazgranados – a dynamic cellist who has performed at venues such as the Mann Center, the Curtis Institute of Music, the Keswick Theater, the Fillmore, and Verizon Hall. She maintains an active performing career, moving fluidly between roles as an orchestral musician, chamber musician, and soloist, and has appeared on NPR's "The Moth Live Show". Carolina is the co-founder and cellist of Bismuth Quartet, an emerging string quartet that takes the medium into new territory, through diverse repertoire and collaborations. Bismuth has recorded the music of Caroline Shaw, and collaborated with a broad range of artists, including Jazmine Sullivan, Clap Your Hands and Say Yeah, and Whitney.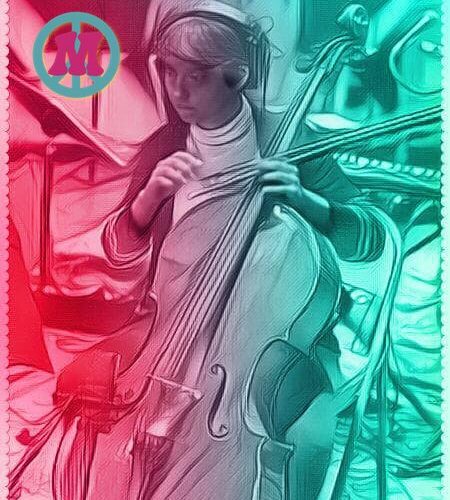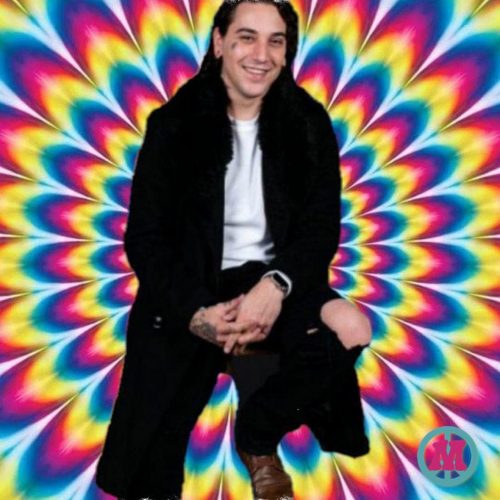 Dane Juliano
Dane Juliano – Dane Juliano has been playing guitar for ten years since teaching himself when he was fifteen. He grew up in New Jersey listening to Prince, Michael Jackson, and other 80's artists.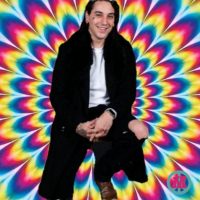 Veronica Jurkiewicz
Veronica Jurkiewicz – an instrumentalist, vocalist, educator, and curator based in Philadelphia.  She is drawn to sound involving the intersection of experimental, improvisational, and traditional practice, and is an active member of the avant-garde Philadelphia music scene. Veronica is often seen playing in a string quartet performing new/experimental music, singing Bach as a soprano in Choral Arts Philadelphia, improvising alongside Afro-Cuban percussionists, and interpreting new music as a member of Arcana New Music Ensemble.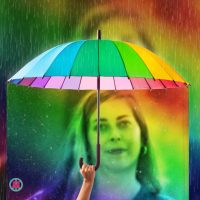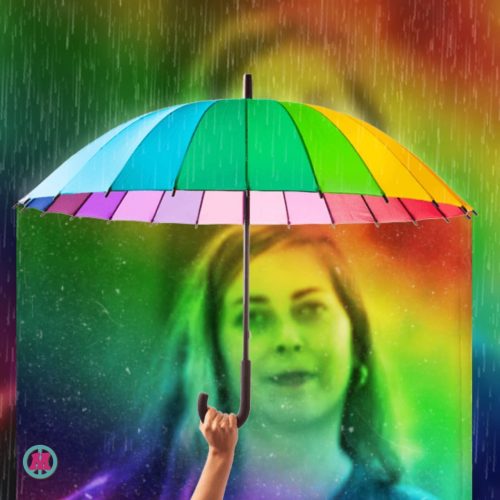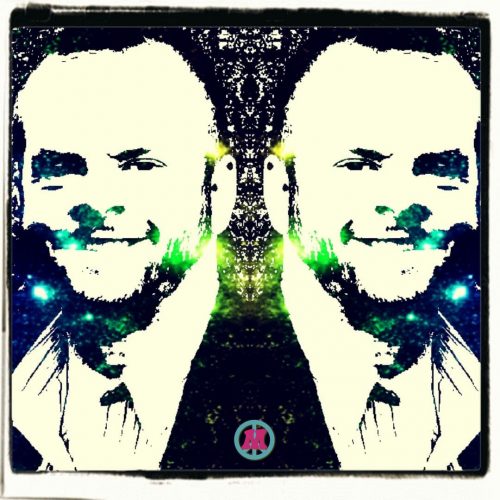 CJ Kish
CJ Kish – CJ Kish has a BA in Theatre from Towson and an MS in Math from Rutgers. He is an actor, singer, and tap dancer who has performed in theatre and film and has also directed, written, and composed for the stage in and around Philadelphia, Delaware, and Baltimore. CJ teaches calculus at the University of the Sciences in Philadelphia as well as other colleges and also develops SAT/ACT materials for a tutoring company in six states.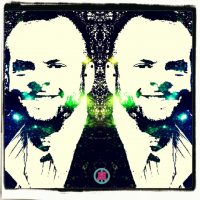 Taylor Kogut
Taylor Kogut – grew up in rural northeast Pennsylvania learning guitar and other instruments from his father, a bluegrass musician. After writing and playing for numerous bands ranging from Country to Metal, he went on to obtain a degree in Music Production from Queens College in New York City. Years later, he would record the beginnings of what soon evolved into works of Melladys. Since then, Taylor has started a photography business and often takes on roles in Melladys' music videos. When he is not behind the mixing board or on either side of the camera, you can find him enjoying the great American outdoors and collecting good bourbon.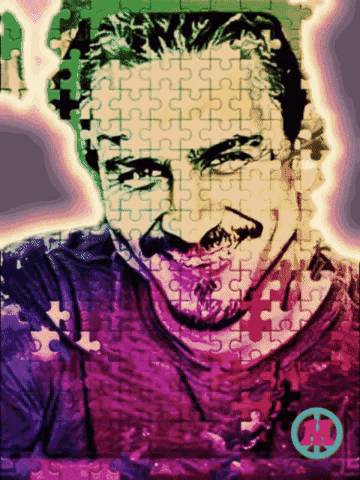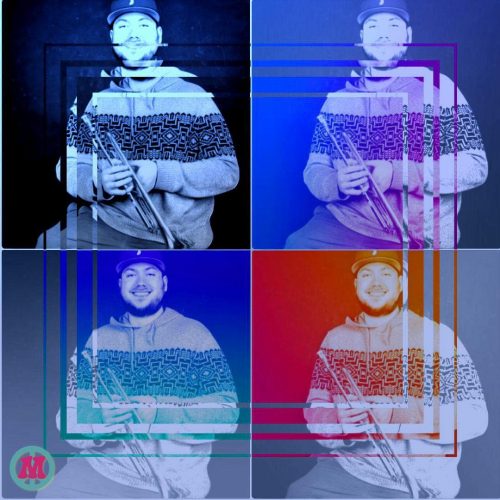 Joe Lockwood
Joe Lockwood – born and raised in Princeton New Jersey, is a young up and coming trumpet player in the Philadelphia area. He plays many genres of music in the Philadelphia scene such as classical, jazz, funk, and rock. Joe Lockwood has performed with artists such as Christian McBride, Joey Defrancesco, Scary Pockets, The Mason brothers, Robin Eubanks, Ingrid Jensen, Thee Phantom and the Illharmonic, and many others. He is currently finishing up his senior year at the University of the Arts majoring in Music Performance and Education. After school he plans to go on tour with bands such as Wack Cheddar, a popular Philly based funk band.

Victoria Maffei
Victoria Maffei – Victoria started singing at the age of five and joined the church choir at St. Agnes. She joined various bands all of middle school and high school, one of which was Along Came Alice. She took a hiatus from music for a few years but once she started back, she hit the ground running! Victoria's father, Vincent Maffei, is a guitarist who recently retired from The Blitz Band. Victoria also has two Great Uncles that were a big part of Danny and the Juniors. Needless to say, music is in her blood!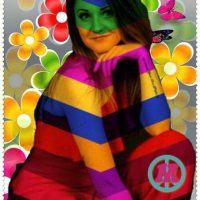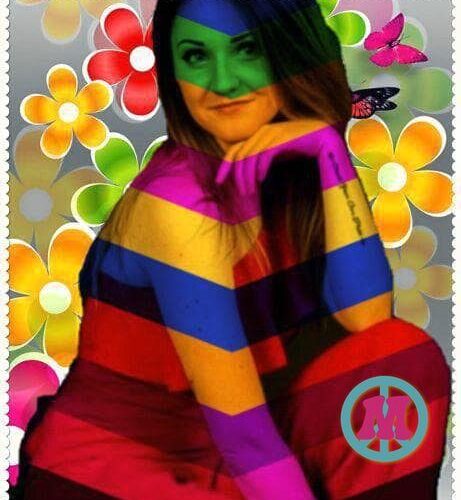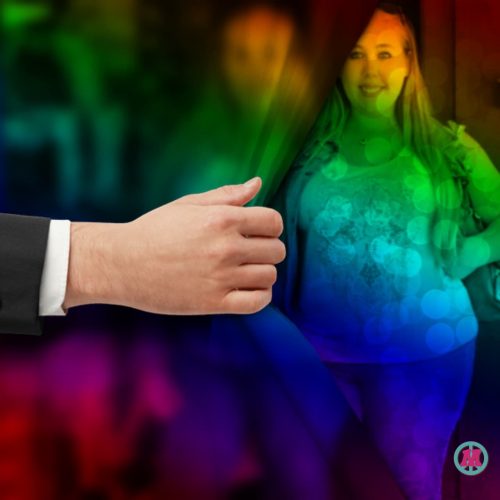 Missy Amanda Mckenna
Missy Amanda Mckenna – Missy grew up singing with her family in her church's choir and started taking vocal lessons at the age of twelve. On holidays she often sang with her grandfather as he played guitar. She is currently working on her master's in history while singing in the choir as lead soprano!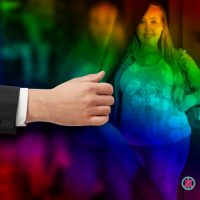 Wanda Ann O'Quinn Mella
Wanda Ann O'Quinn Mella – Wife of Tahir Mella, and mother to their five children, Wanda Ann worked as a Certified Medical Assistant in Chicago, IL for over a decade before she was employed as a full-time mom. Her credits include "Come on, Love," and chorus parts in "Little Bird," among others.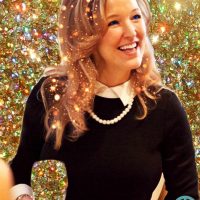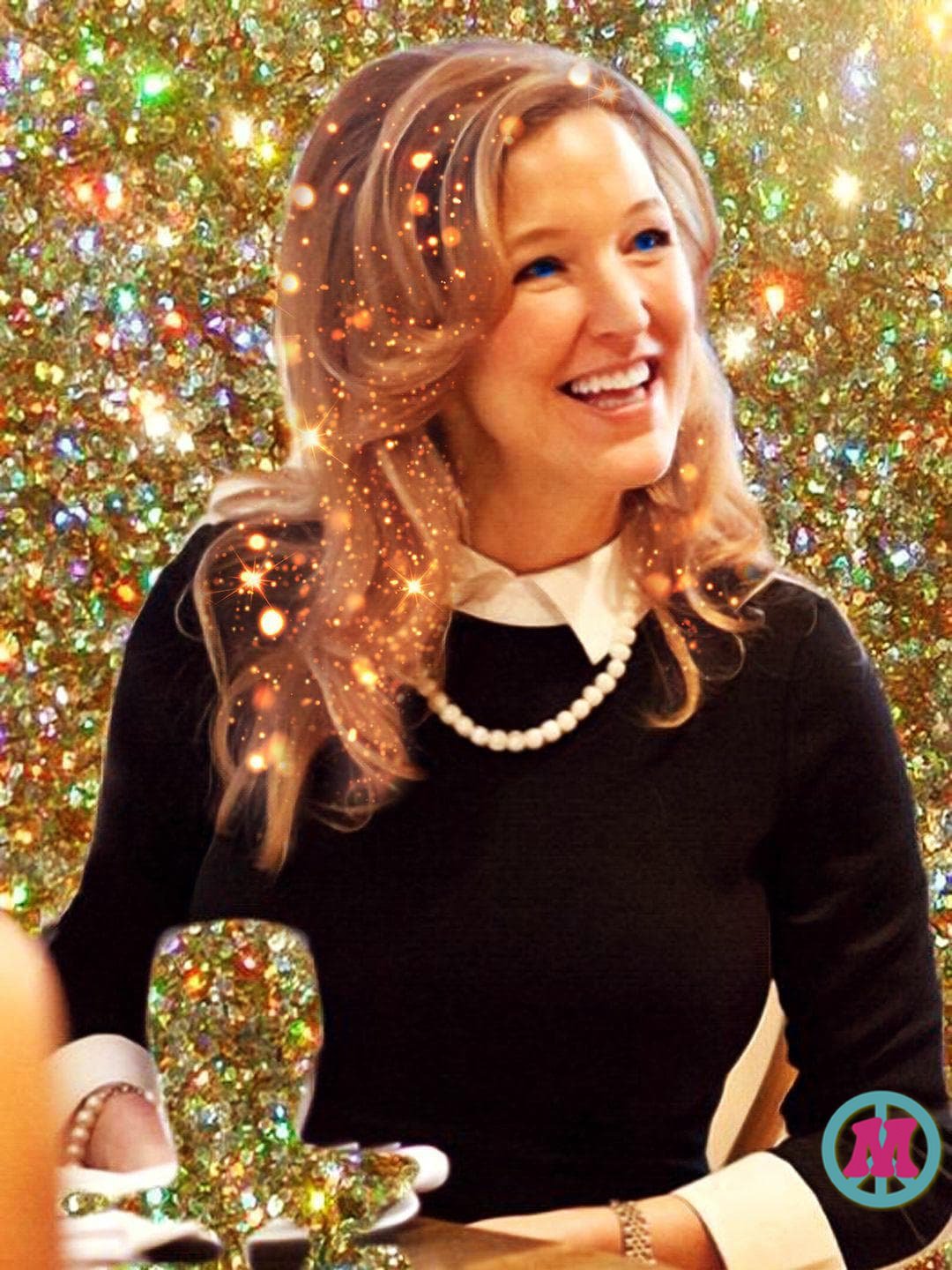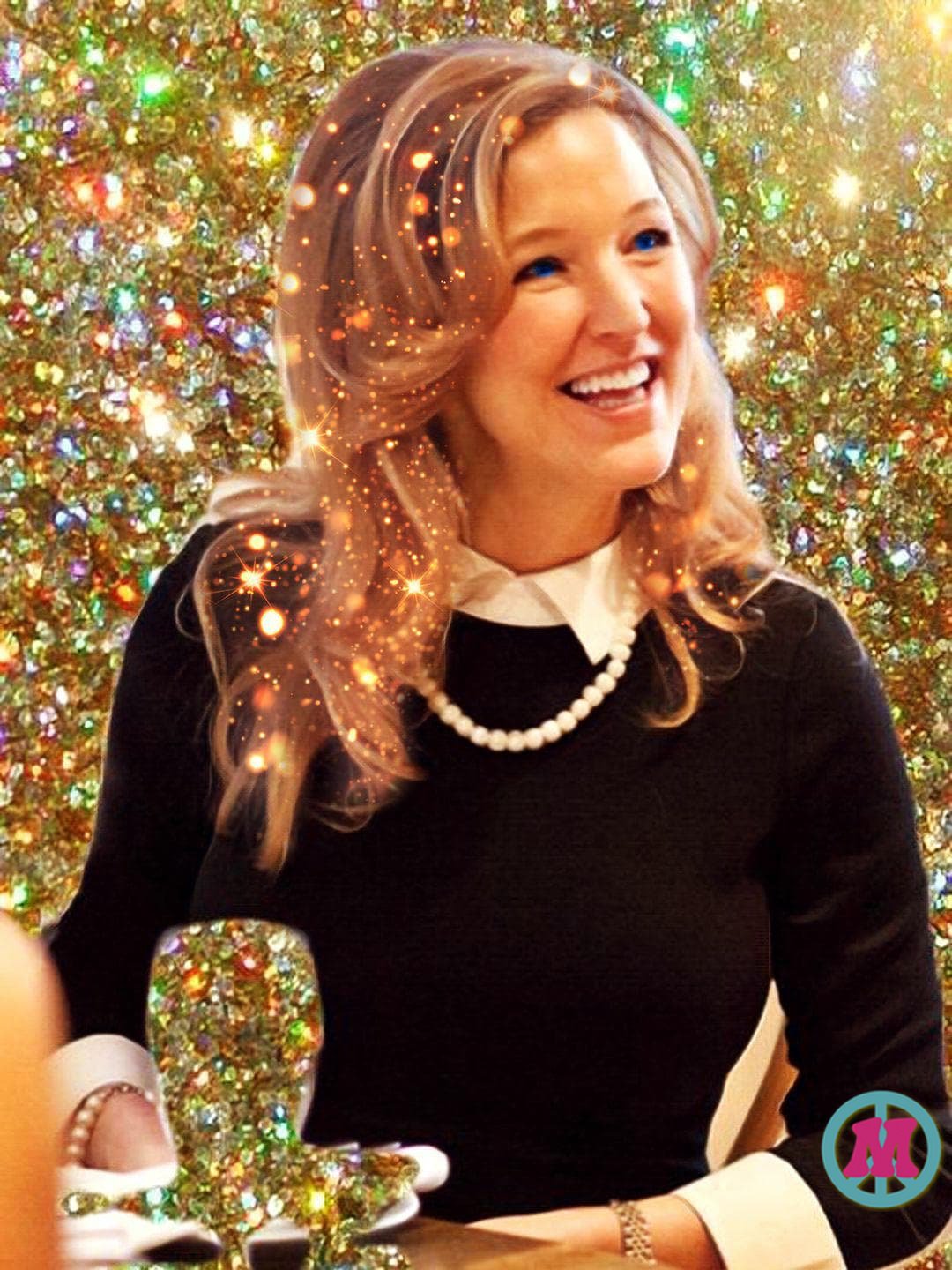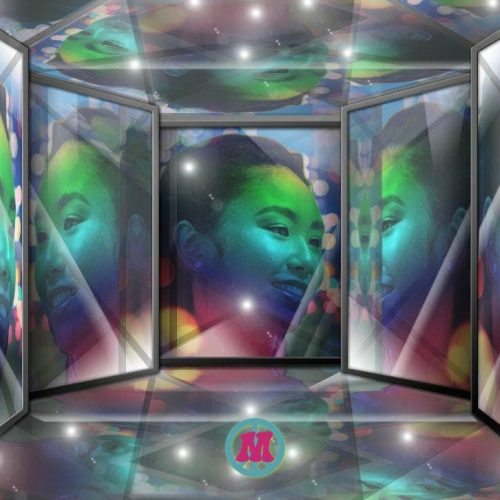 Bryn Christienne Revilla Mella
Bryn Christienne Revilla Mella – Equestrian, Muay Thai fighter, music video model, and student at the Rutgers School of Law, Bryn is an avid lover of the arts and music.  Her credits include chorus parts in "Rain in April," and "Baby, It's Not Too Late."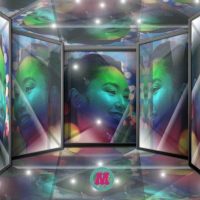 Gabe Miller
Gabe Miller – a violinist, composer/arranger, and producer in Philadelphia. Born and raised in St. Louis, MO, he came to Philly to attend Temple University but stayed for the wonderful community of musicians, artists, and friends. In addition to arranging for and playing with Bismuth, Gabe performs regularly in Philly and around the region with several groups including rock band Dot Gov and acoustic/folky band Tree Stampede. To keep in touch, follow Gabe on Instagram @sushifromthefuture.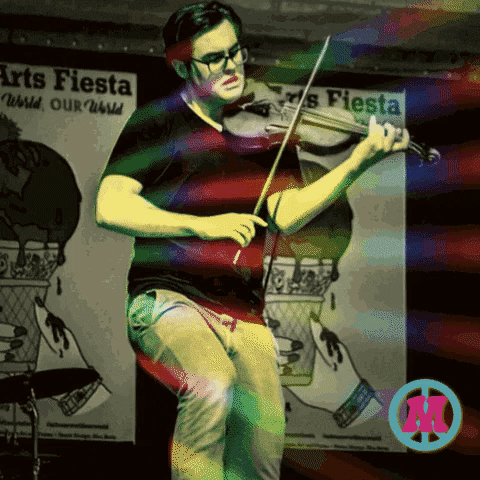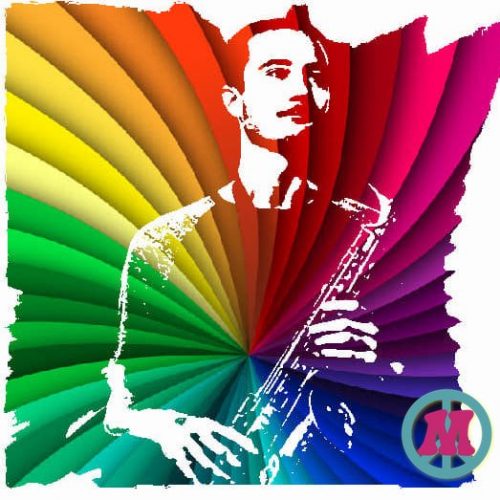 Anthony Nigro
Anthony Nigro – Philadelphia based saxophonist, composer, and music educator. He attended the University of the Arts, where he received an undergraduate degree in jazz performance, and a master's degree in music education. Versed in the styles of jazz, classical, funk, and pop, he brings a unique perspective into any musical setting. Anthony teaches in the School District of Philadelphia and maintains a private woodwind teaching studio, while regularly performing in the Philadelphia area.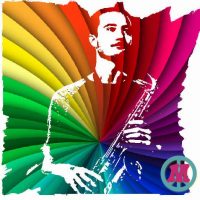 Jon Ratcliffe
Jon Ratcliffe – has been the trombone player with Melladys and JEM & The Vibe since early 2019. Jon holds a degree in Music Education from Rowan University, and currently serves as Director of the award-winning Mainland Regional HS Marching Band. In his time at Rowan, he served as the Bass Trombone player in a number of the school's top ensembles, including the Wind Ensemble and Orchestra. Following graduation, he has become a traveling musician throughout South Jersey, where he has played in various musicals, and has been a member of the South Jersey Area Wind Ensemble. A well-rounded musician, Jon is open to making any kind of music!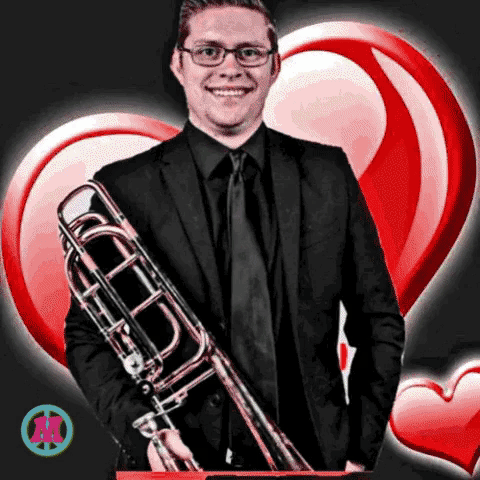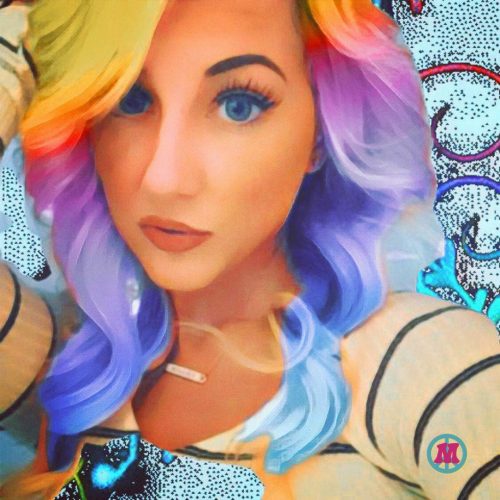 Lisa Richards
Lisa Richards – graduated with honors from Rowan University, and achieved a Bachelor's degree in Health Science.  She has been a Certified Medical Assistant for five years and is currently pursuing her studies to obtain a Nursing degree, also from Rowan University.  Lisa's motivation and passion are to help people and be an exemplary part of the medical community, while keeping a healthy and well-balanced personal life.  In her spare time, Lisa works as a dedicated professional model, and appears in several of the Melladys' music videos.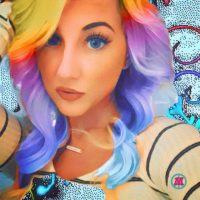 Bernadette Rocks
Bernadette Rocks – has been studying voice since she was thirteen years old. She first became an international soloist at the age of seventeen, touring Brazil as the Soprano soloist with the Westminster Youth Chorale. In 2009, Bernadette attended the Opera program at the American Institute of Musical Studies in Graz, Austria. She has also done a lot of work in the world of musical theatre.  Her favorite roles include The Witch (Into the Woods), Mrs. Wormwood (Matilda), Mabel (Pirates of Penzance), Miss Flannery (Thoroughly Modern Millie), Little Becky Two Shoes (Urinetown), Penelope Martin (The Cocoanuts), Gabby/Bobbi (City of Angels). Bernadette can't wait to see what shape this new endeavor takes.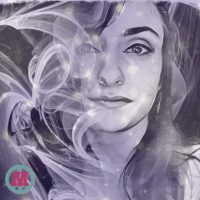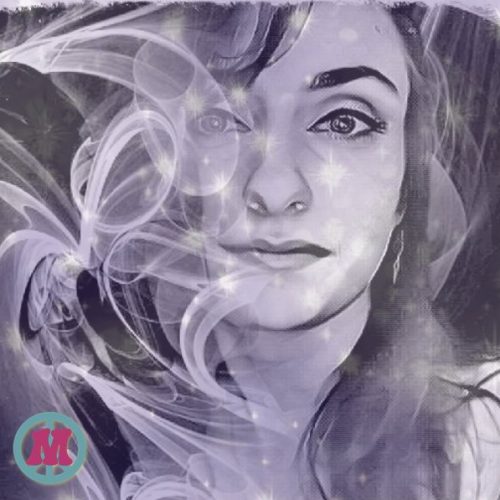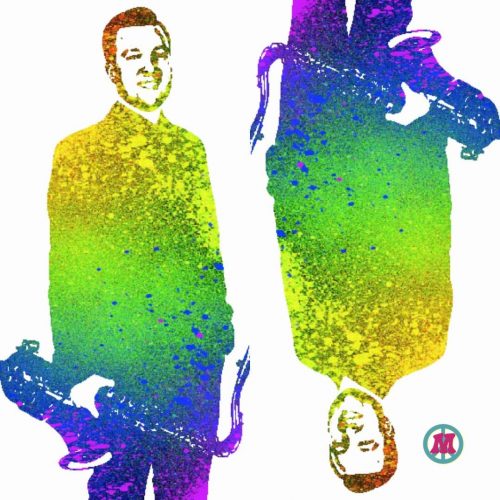 Kyle Rothwein
Kyle Rothwein – has been around music and the music business all his life. At the age of seven, he started his music studies on drums, picking up the saxophone at the age of ten and switching to focus solely on the instrument at the age of fourteen. In 2014, Kyle studied at the University of the Arts as part of a pre-college program before even entering high school. At fifteen, he began to learn to arrange music with much guidance from his father, a lifetime musician whom Kyle served under as "Assistant" Music Director from 2017-2019 with the award-winning Quaker City String Band. In 2017, Kyle joined JEM & The Vibe on tenor saxophone and has since taken on the role of arranging all horn charts for the band, contributing to over one hundred arrangements altogether for various groups, now including the Melladys.

Carlos Santiago
Carlos Santiago – a violinist on the edge, able to push all the boundaries, yet comfortable and at home playing within traditional norms. Carlos improvises within the jazz tradition and completely free of forms. Currently he is a member and co-founder of the Bismuth Quartet. He also loves chess, cooking, and cinematography.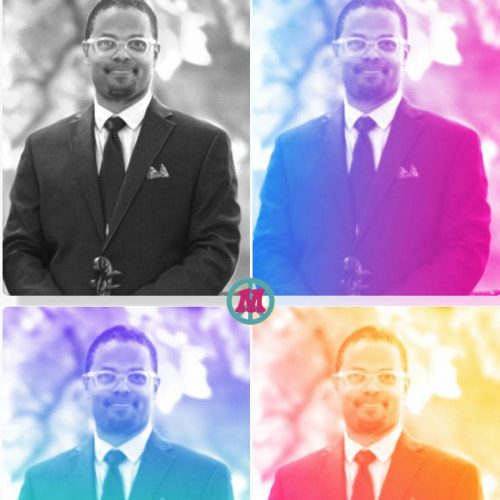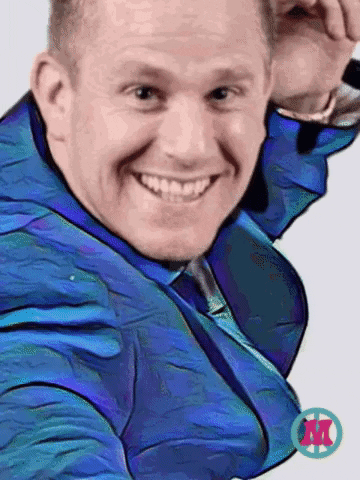 Matt Sheldon
Matt Sheldon – was raised in South Jersey, and grew up emulating his favorite artists, like Roy Orbison, Robert Plant, and Ray Charles. This expansive range of influences are what drive Matt to continuously push the boundaries of his vocal range. Whether you prefer the high-pitched cry of a Robert Plant, the soulful sound of Ray Charles, or the pinpoint control of Roy Orbison, there's sure to be a style that will draw you to Matt's vocal versatility.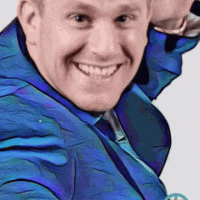 Kristan Toczko
Kristan Toczko – is a First Place winner of the OSM Standard Life Competition, and was named a CBC Radio-Canada Young Artist featured as a soloist for national broadcast. As a soloist, Kristan has performed with several orchestras including the Vancouver Symphony as part of the World Harp Congress Festival. Kristan has attended festivals including the Aspen Music Festival, Banff Centre, and Lucerne Festival Academy. Kristan resides in Ontario and holds degrees from McGill and Yale Universities.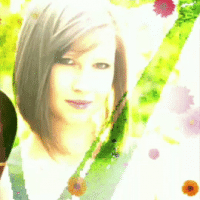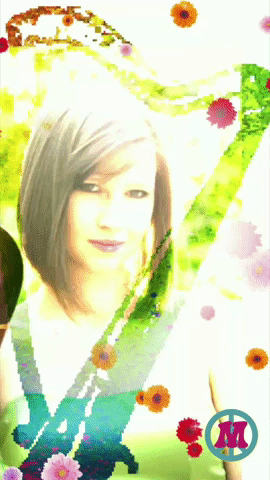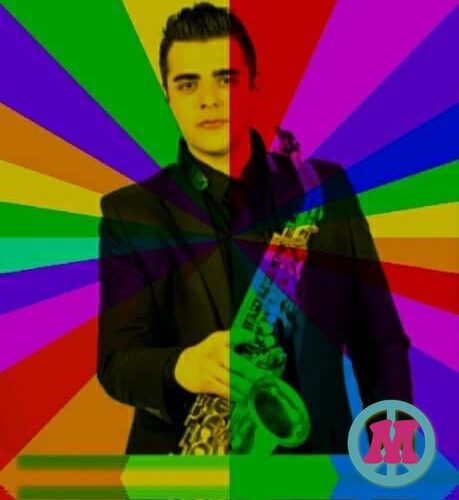 Anthony Trombetta III
Anthony Trombetta III – Has been around music his whole life starting with drum lessons at the age of eight years old, then at eleven years old switched to saxophone and has been studying for twelve years. He currently attends The University of the Arts in Philadelphia and is planning to receive an undergraduate in Jazz Performance, and a Master's in music education.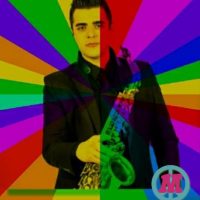 Barbara Candelaria
Barbara Candelaria – Barbara Candelaria is a seventeen year old student at Sterling High School. She takes her artistic and academic careers very seriously. Since a small age, Barbara has indulged in the performing arts, and is a self-taught vocalist and writer. Throughout her life, she's done several performances for her school and town. Although Barbara has an immense passion for music, she spends most of her time writing short stories and novels. Her credits include main vocals for "I Believe in Love" and "Woman in the Moon," as well as chorus parts for several other songs in the Melladys albums.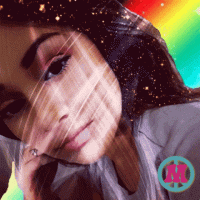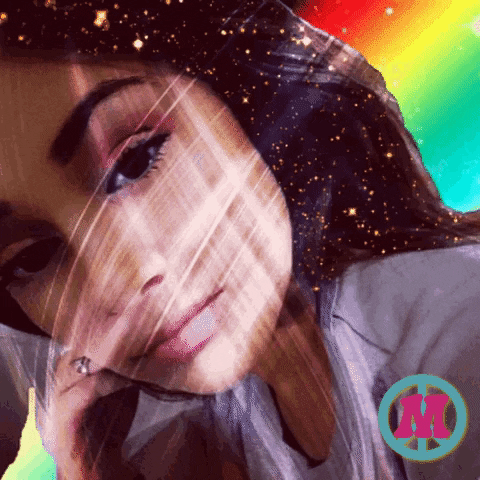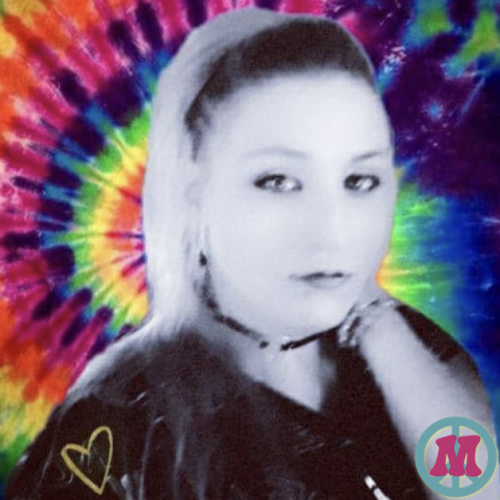 Amanda Steffey
Amanda Steffey – Main Contributing Graphic Artist – formerly from Waukesha, WI – now operating out of Honaker, VA.